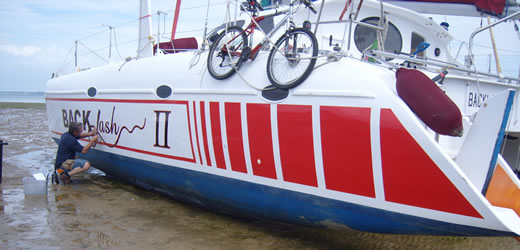 boatnames.co.uk is a fast efficient and easy to use service for you boat graphics. The original, award winning web site for interactive boatname supply.
With over 30 years experience, originating from Cowes Isle of Wight, the home of yachting, we can over you the highest level of customer service.
PLEASE NOTE: In the current fast evolving situation in the UK, we will be running a very restricted service for the forseeable future. All orders will be received and dealt with, however it may cause a delay in sending your boatname out.
Please contact us if you need any information. We will return to our normal, fast service as soon as possible. 
We hope you enjoy using our site, if you have any questions please contact us.