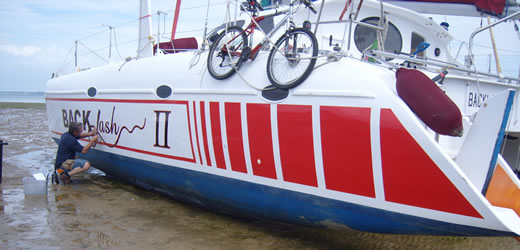 boatnames.co.uk is a fast efficient and easy to use service for you boat graphics. The original, award winning web site for interactive boatname supply.
With over 30 years experience, originating from Cowes Isle of Wight, the home of yachting, we can over you the highest level of customer service.
To all of our customers. Thanks for the patience during the recent lockdown. We are now back to our normal service, so there should not be any delays in future orders. Stay safe. 
We hope you enjoy using our site, if you have any questions please contact us.